Mayor and Councillors Visit Whittaker Moss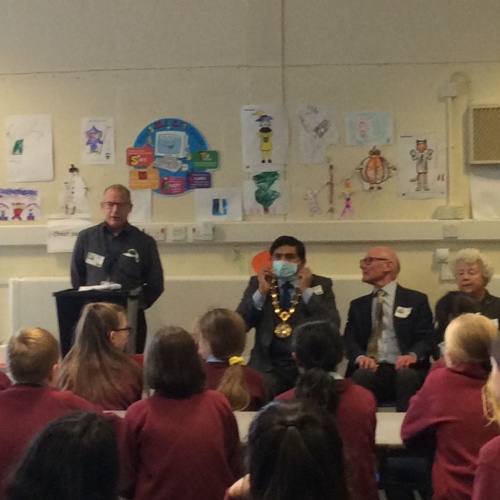 Class 6W and 6M enjoyed a visit from Graham Baker from Rochdale Local Elections Office to learn about democracy and the voting process. Also joining the session were Councillor James Gartside, Alderman Jane Gartside and the mayor of Rochdale, Aasim Rashid.
Both classes really enjoyed the visit and took part in a range of debates during the session. All guests were impressed with the quality of responses they received and the depth of knowledge our pupils displayed. For the session, school received a certificate to say we had achieved gold standard. Photos of the event can be accessed using the gallery link to the left.