Advent Assemblies and Activities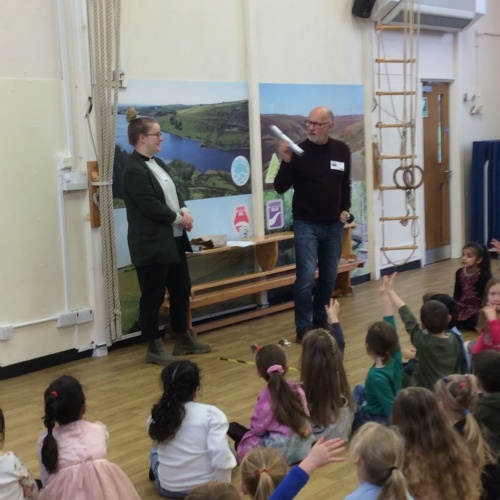 Stuart Willis, ALM, and Rev. Hazel from St. Paul's church lead our advent assemblies.
Thank you to Stuart Willis and Rev. Hazel for leading our recent Advent assemblies. They really helped our children to think about the true meaning of Christmas. Mr Willis kindly then stayed on to talk about the meaning of the Christingle, and help our Reception classes make them. Pictures of both events can be accessed using the gallery link to the left.