Year 6 Leavers' Party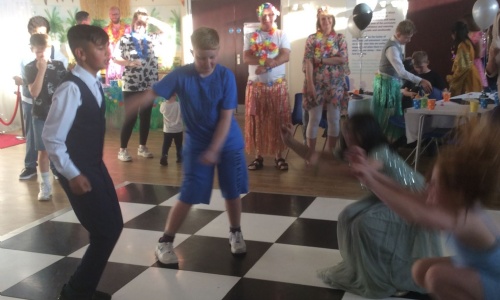 A magical night of celebrations at the recent Year Six Leavers' Party!
Our current year six pupils recently enjoyed a fabulous Leavers' party with a dance floor, mocktail bar, chocolate fondue area and a selfie mirror. All pupils were given the red carpet treatment as they entered the building. The evening ended with a very impressive rendition of 'I want it that way' by the Backstreet Boys. Good luck to all our leavers on the next stage of their learning journey. We will miss you. Photos of the event can be accessed using the gallery link to the right.