School Council Retains Platinum Status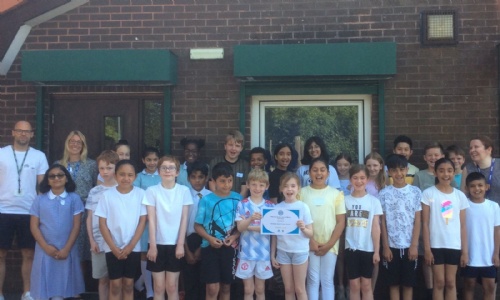 School council voted worthy of retaining Platinum Status at Network Event.
Congratulations to our hard-working school council who retained their Platinum status for effective school councils by hosting an event for fellow councillors from other local schools. Whittaker Moss pupils gave a presentation about the work they have undertaken this year including a campaign to raise awareness of the importance of good mental health and wellbeing; organising a sponsored run that has raised over £4700 for Springhill Hospice and running an Easter colouring competition and raffle. Twitter coverage about the award and event can be found on the Rochdale Borough Council's feed. Well done to all our school councillors - we are immensely proud of you.