Carol Service at St. Paul's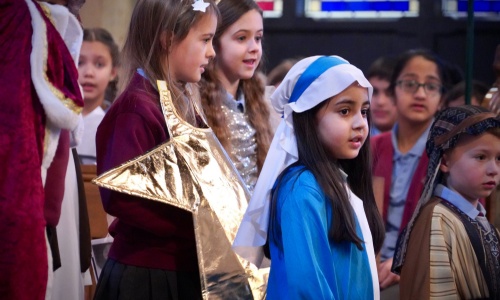 KS2 pupils shine at their carol service in St. Paul's church.
There was a welcome return to the annual carol service in St. Paul's church for KS2 staff and pupils after a break of a few years due to Covid. The children sang and performed beautifully, and it was lovely to see so many family members and friends in church, supporting the pupils. Thanks to Rev. Jason and Mr Willis for opening up the church to allow the school to hold this event. Thank you to Whittaker Moss staff members for their hard work in preparing the pupils. More pictures of the service can be accessed using the gallery link to the right.