Poet Ian Bland Visits School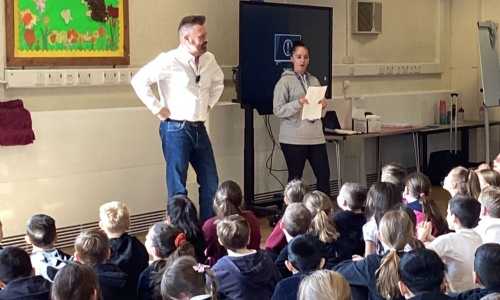 Pupils participate in poetry assemblies and workshops.
Whittaker Moss enjoyed a recent visit from local poet, Ian Bland. All pupils and staff enjoyed taking part in his lively assemblies and had a go at creating their own poems in his workshops. The visit had a fantastic response from our pupils. A huge thank-you goes to the school PTA for funding this experience for the school. Photos of the event can be accessed through the gallery link to the right.