Dragon's Den
Whittaker Moss School's Before & After School Club
This information is for parents/carers of children who attend Whittaker Moss Primary School.
Dragon's Den aims to offer children stimulating, creative, fun or relaxing opportunities where they can play with friends in a secure environment.
Children can:
Develop confidence and self-esteem
Form positive relationships with other children and adults.
Share respect and learn from each other's cultures, experiences and traditions.
Participate in both planned and spontaneous play activities.
Being involved whenever possible in contributing to the planning of activities.
The varied choice of activities will include:
Arts & Crafts
Games & Sport
Drama & Music
Reading & Storytelling
Quiet & imaginative play
Indoor / Outdoor play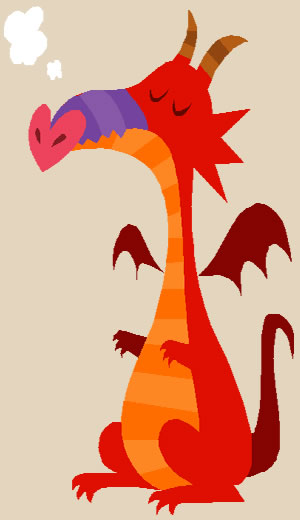 Breakfast & Afternoon Snack
Children will be provided with a healthy choice of Breakfast and Snack
Breakfast finishes at 8:30am
Snack finishes at 5:15pm
Behaviour Management is in line with the school policy, which includes the Rights Respecting Code of Conduct and encouraging positive behaviour.
EYFS – Reception aged children will have the same entitlement at B&A school club as in school time.
Equal Opportunities
The club welcomes all children regardless of gender, religion, culture, background, ability or disability. We endeavour to provide resources and activities which positively reflect the wide and varied cultural diversity of the community.
Health & Safety
Your child will participate in emergency evacuation procedures at least once per term.
All accidents will be recorded and head injuries will result in a note to parent/carer in line with school policy.
Child Protection
The club adheres to the Whittaker Moss School Child Protection Policy; a copy of the policy is available for your inspection
Confidentiality
Staff are aware of the importance of child/staff confidentiality matters, the exception being in cases involving Child Protection when the relevant agencies will be notified.
Partnership with Parents
The club encourages parents/carers to get involved with making the club a success. If you have any particular talents, interests or contacts that may be of use to the club, the staff will be pleased to hear from you. There is a notice board on entry to the room to keep you informed as well as updates on the school's weekly newsletter.
Please ensure that you inform us if there are any changes to your child's registration details eg. name, address, telephone number etc in order that our records can be kept up to date.
Waiting Lists and Admissions
Please see Mrs Bevan in the school office
Complaints Procedure
If you are unhappy with the service or the staff, please discuss your concerns with the staff leader or arrange to see the Manager by contacting the school office. If this does not resolve the problem or if the problem recurs, please make an appointment to speak to the Headteacher.
Contractual Statement
Once your child has been offered a place and attends the club, it is deemed that all parties have read, understood and agreed to abide by all the policies and procedures outlined. This agreement forms a contract.