School Uniform
The wearing of school uniform is compulsory for all children who attend Whittaker Moss Primary School (with the exception of Nursery Class).
This decision was taken by the Governing Board in response to many requests from parents and in the interests of
having a clear policy on clothes to be worn for school that can be communicated to all parents and children,
having a shared identity and sense of belonging which children can be proud of and represents the school and all our families well, both inside and outside the building,
'best value' in terms of cost of uniform items as compared to many other brands,
a less argumentative start to the day for some!
Our PTA members run a uniform donation scheme where they collect unwanted, good-as-new uniform items which can then be taken from their regular stall outside the main school entrance for a small donation.
Here is a reminder of the Whittaker Moss school uniform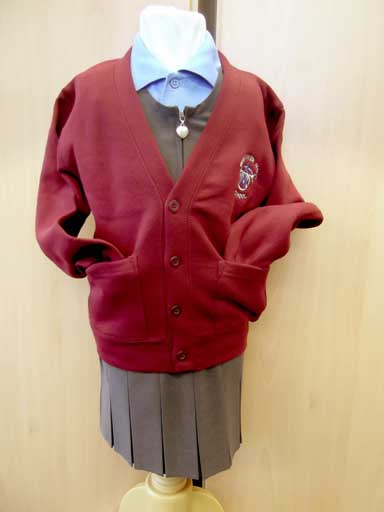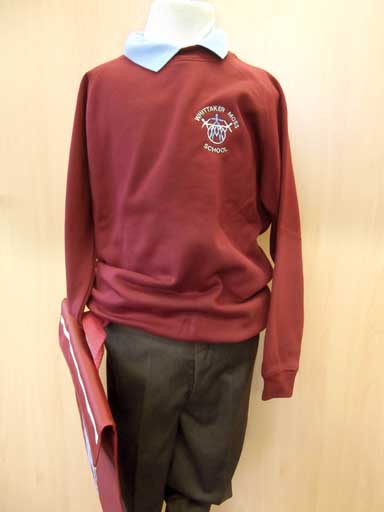 Grey trousers or a grey skirt/pinafore
Pale blue or white polo/cotton shirt
Optional pale blue and white check summer clothes
Optional grey summer shorts (these must be knee-length)
Burgundy sweatshirt or cardigan with optional school logo (School logo jumpers, cardigans and book bags are available from Ziggy's school-wear shop or Moses school-wear shop in Rochdale)
Ordinary black shoes (not coloured or striped shoes and not trainers)
If pupils wish to wear boots in winter, these should be black and with a sensible heel.
Can we remind parents that all items of clothing and footwear should be clearly labelled with your child's name or initials.
Hair Bands and Bobbles
Any hair bobbles worn at school should be plain and in school colours or a dark colour e.g. navy, black. Headbands should be thin and plain, again in school colours or a dark colour e.g. navy, black. Fancy bands with adornments e.g. large flowers should not be worn for school.
PE and Games Kit
Children will need the following for PE lessons at Whittaker Moss:
Black or navy shorts/leggings
White T-shirt
Black pumps.
Children in Key Stage 2 also need a Games kit for school which should comprise of:
Black or navy tracksuit
White T-shirt
Trainers.